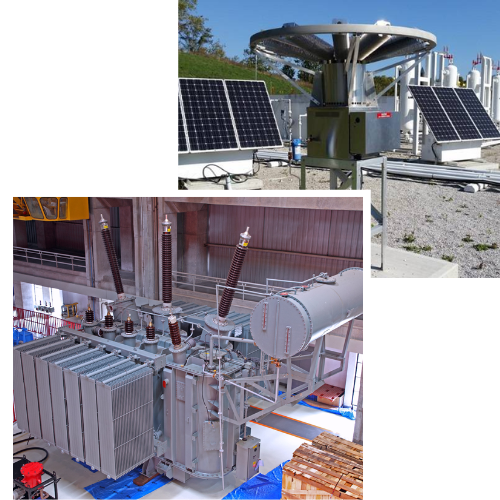 Star Waves Enterprises was founded in 2000 and has core competency in the manufacturing of L.V Transformers, Transformer Rectifiers, Distribution Panels, Cathodic Protection Materials and Solar powered systems. We have consistently followed a growth path owning to our philosophy of High-Tech Engineering Technologies with constant product innovation and up-gradation. We are approved vendors of all oil and gas companies in Pakistan as well as we export many of our products to Indonesia, Saudi Arabia and Bangladesh. We have also experienced to work in leading refinery in Oman for the troubleshooting of Transformer Rectifiers and complete Cathodic Protection Systems. We have a long journey and experience to implement the up-gradation of technological need in our products and on-field requirements. We customers are always appreciating us for the quality of products we manufacture and deliver.
MISSION STATEMENT
The mission of Star Waves Enterprises is:
For us, it's all depends upon the customer's satisfaction.

Provide high quality product serve with the best.

Create and cultivate long-term relationships with our customers.

To improve our quality continuously.

Respond immediately to the changing needs to our customers.

To implement advance technology techniques for the betterment our products.
The vision of Star Waves Enterprises, is to promote and provide implementation of high quality and high technology products in the field of Electrical & Electronics and to be one of the leading companies in the field of manufacturing of Electrical and Cathodic Protection materials.
Integrity in everything Integrity always comes first. Honesty, Truthfulness and sincerity are all values we hold at the forefront. We inspire trust in each other and our customer's by saying what we mean, matching our behaviors to our words and taking responsibilities for our actions. We are always fair and ethical even in the most difficult situations.
Relationship Focused We build positive long-term relationships with our customers, clients, partners, vendors and colleagues that are built on trust, respect and collaboration.
Delivering Quality, we are passionate about excellence and doing our work right the first time. We listen, learn, and seek out the best ideas. We attack complacency and continually improve while delivering value in the eyes of every customer and community we serve.
Our People We are passionate about what we do. We mutually respect each other's work and opinions. We believe in each other and what we can accomplish together. We aspire to be the employer of choice in our industry.